We take great care in measuring the impact our experiences have on our clients and their customers. Here are some case studies based on questionnaires we had the participants of the Experiences fill out to find out what they thought about the Experience and the impact we made.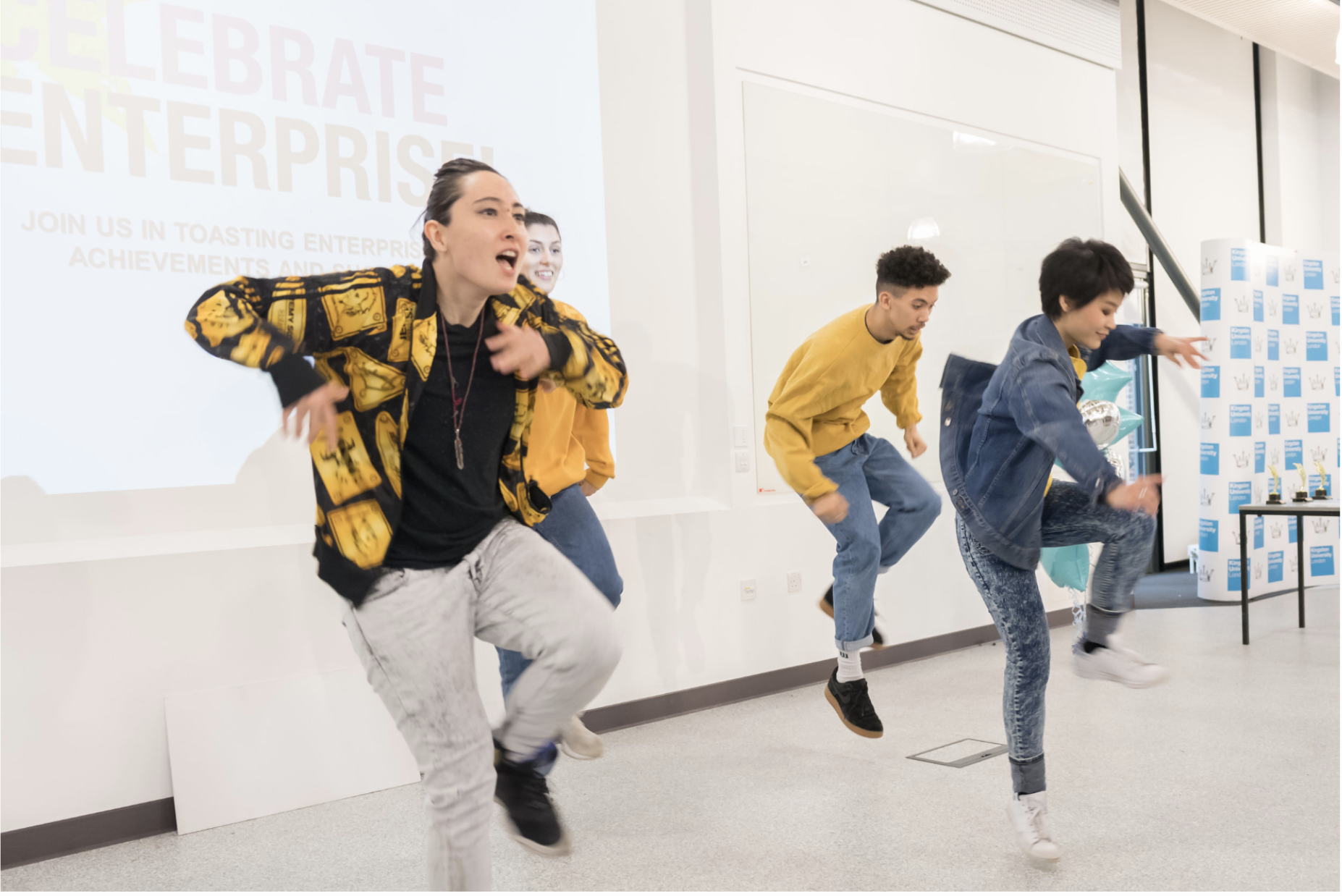 High level of engagement…
Out of the audience of Celebrate Enterprise Award Ceremony at Kingston University, 90 % of respondents answered that they were engaged in the performance on a level 7 or higher (on a scale from 1-10) and out of those, 25% answered that their engagement was at level 10, while 25% answered their engagement was at level 9. 90% said they were more likely to remember the Enterprise department and the event because of the performance. Highly engaging experiences are what we continue to offer our clients.
Creating a memorable experience…
Out of the potential customers of Bollywood Trails who experienced a flash mob, 72% said their level of interest in the brand increased after the performance while over 70% answered that they experienced enjoyment, 44% experienced excitement and 33% experienced happiness. Through research, it has been proven that when customers experience positive emotions associated with a brand, it increases the chances of fostering loyalty which also lead to sales.
Over 90% of the audience of the flash mob staged for KAPDAA said that they would like to experience a similar type of entertainment while 78% answered that the level of interest in the product increased post performance. We gained KAPDAA's potential customers' attention and increased their interest in their product.